A fall caused Louisiana native, Kim, to be in bed for 2.5 weeks with extreme back pain. She was prescribed Lidocaine patches and muscle relaxers for the deterioration in her back. She was then told to go home and continue to rest. "That didn't work" Kim said.
She began doing her own research and came across Dr. Steve Harris, a Chiropractor in Sugar Land, TX. "That was probably the best research I've ever done." Kim said.
She began treatment with Dr. Harris the next day and within 3 weeks she felt back to normal. "If you are apprehensive, don't be. The sooner you can take care of your back the better. You naturally lose things as you age but you can prevent some of the aches and pains that come with it." Kim said.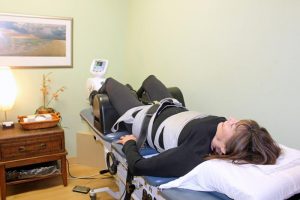 Kim had Spinal Disc Decompression treatment to re-nourish, re-moisturize and bring disc space back to her degenerated areas in the neck and back. She also received a variety of other sophisticated technology therapies and care.
"The staff is all friendly and make sure you feel like one of the family and Dr. Harris will tell you what he's able to do and do it! I couldn't be happier with my progress."
Watch Kim tell her story HERE.


A family owned Chiropractic and natural health center since 1973.
@SugarLandHealthCenter